Free West Papua : 5 Shocking Facts Baliem Valley in West Papua
Located in Jaya Wijaya Mountains, West Papua, the Baliem Valley is located at an altitude of 1,600 meters above sea level. The Baliem Valley is home to the Dani, the Yali, and the Lani. Its location at the height makes the Baliem Valley surrounded by mountains, so the air temperature in the area is quite cool, which ranges from 10-15 degrees Celsius. There are several uniqueness of the Baliem Valley, as below.
1. Surrounded with amazing scenery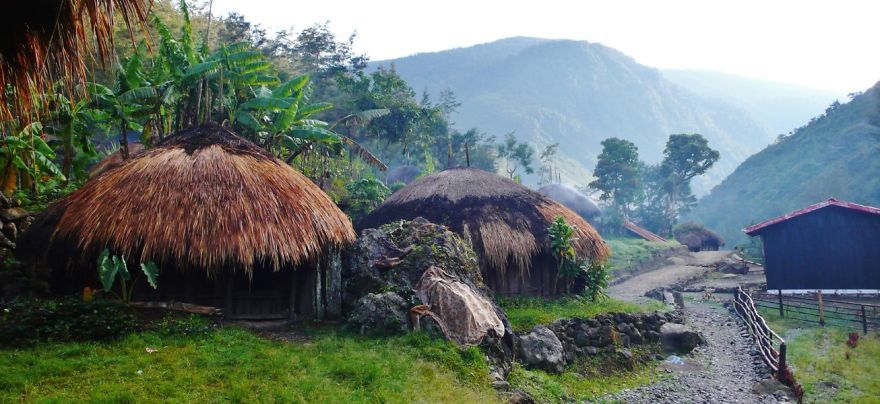 The Baliem Valley has a length of about 80 kilometers and a width of 20 kilometers. This valley is cut Baliem River that flows into the Grand Valley and empties into the Arafura Sea.
The landscape is seen not only the mountains. From a high altitude, the peoples' fields of mountain peaks are a spectacle on the way to the Baliem Valley.
2. Baliem Valley Festival
Located 27 kilometers from Wamena, this place becomes the site of Baliem Valley Festival. As a symbol of fertility and prosperity, the people living in the Baliem Valley held a tribal war festival. The event is held on an annual basis and is highly desirable tourists from various regions.
Baliem Valley Festival is held every August, to coincide with the month of celebration of independence of the Republic of Indonesia. Lasting for three days, the Baliem Valley Festival contains scenarios of tribal warfare with traditional means of warfare.
3. Tradition cut finger
The tradition of cutting a finger called ikipalin this does sound horrified. Not without reason, Dani tribe do this tradition to express sadness when the family lost. For the inhabitants of the Baliem Valley, the fingers symbolize harmony within the person itself.
4. White sand without beach
The fine white sand is usually found on the beach. However, the Baliem Valley which is far from the coastal coast actually has white sand. The texture of white sand here really resembles the one on the beach. It is said that the white sand of the Baliem Valley was once a lake that is now a land.
Feast of stone is a celebration of Dani tribe when welcoming birth, marriage, thanksgiving, and euphoria after the war. In this celebration, the fire comes from two logs being swiped. The fire is used to "burn" stones that have been neatly arranged. As the peak of celebration, sweet potatoes, and pigs are placed on the coals of fire to be eaten together.