Free West Papua : Targeted 100 percent of West Papuans are JKN-KIS participants in 2019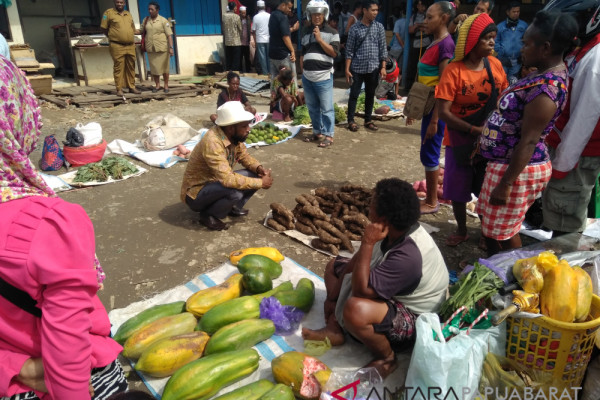 Reported from
Antaranews
, West Papua Provincial Government is optimistic that by 2019, 100 percent of the population in the area is registered as a participant of the National Health Card Healthy Card (JKN-KIS) funded through the local budget.
Head of West Papua Health Office Otto Parorongan in Manokwari, Sunday, some time ago the governor and all regents in West Papua received Universal Health Coverage (UHC) award JKN-KIS). The award was presented directly by President Joko Widodo in Jakarta.
He said that currently, 97.7 percent of West Papuans are guaranteed to be JKN-KIS participants financed by the local government. The cost of treatment for approximately 1.2 million people in this area is borne by the provincial and district / city governments.
He mentioned, West Papua is one of four provinces in Indonesia that implement this program. Other areas that are also implementing this program are Gorontalo, DKI Jakarta and Aceh.
"This is proof of the seriousness of the father of the governor of regents and mayors in providing health services, Participants can get free service in designated referral areas and hospitals," he said.
Otto added, the program is implemented with the Social Security Executing Agency (BPJS) Health in their respective regions.
A total of 1,262,215 West Papuans have been registered as JKN-KIS participants. 81,557 of which are borne by the government of West Papua Province.
As of March 1, the JKN-KIS card received by the community is already active. They can utilize free health care in their respective areas and referral hospitals outside designated areas.
A total of 81,557 people borne by the government of West Papua are indigenous Papuans. Each spread in Sorong Regency as many as 7,293 inhabitants, Sorong City 7,210, Manokwari District 30.380, Wondama Bay 6,911 Arfak Mountains 17,228 and South Manokwari as many as 12,535 inhabitants.
For these six regions the provincial government allocates a budget of Rp.18 billion through special autonomy funds.
"The total is already 97.7 percent, the remaining 2.3 percent will be prioritized in 2019," Otto said.