Free West Papua : Internet Tariff of Java and Papua Can Be Equally Aligned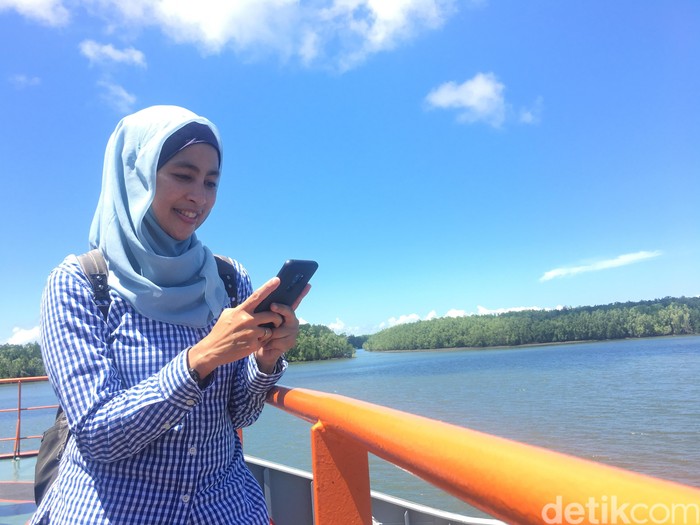 Not only invite other mobile operators to provide services in eastern Indonesia, the East Palapa Ring package project is also expected to impact on internet tariff equality across Indonesia.
GM Project Implementation Palapa Timur Telematika Benyamin Sembiring, revealed the purpose of this Palapa Ring project to bring internet access in remote areas. So the internet access gap in the future between urban and rural areas will not happen again.
"The goal is like that, most baseball internet prices in Java and Papua are the same.When there are operators coming, then they will compete (the operators), so there are competitors," said Benjamin.
Koesmarihati Koesnowarso, an expert from the Telecommunication and Informatics Accessibility Agency (BAKTI) of the Ministry of Communications and Informatics, said there is still a difference in internet tariffs in Papua with other regions.
"The Palapa Ring is expected to be the same price, it is for official price, not promo .. In Papua it is usually a promo voice service is rarely a promo, do not use the promo is still sold," he said.
Reported earlier, the deployment of submarine optical cable cables under the eastern Palapa Ring package has been implemented which is focused in Bintuni Bay, West Papua. This deployment also indicates that the East Palapa Ring package has already reached 50%, where ground wire digging is already done, so just lay the wires at sea.
East Palapa Telematics as the Implementing Enterprise (BUP) for the eastern Palapa Ring package will link 35 districts in eastern Indonesia covering East Nusa Tenggara, Maluku, Papua and West Papua. The region will be unfurled fiber cable with a bandwidth capacity of 80 Gbps. The value of this project reached Rp 5.1 trillion.