Indonesia Now No Need to Import the Main Landscape of Bridges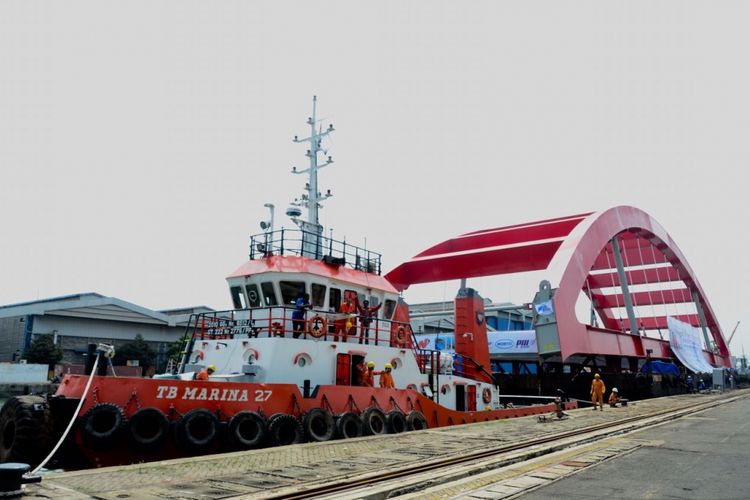 Jakarta - The main span of the Holtekamp Hamadi bridge in Jayapura City built by PT PAL Indonesia proves that Indonesia is able to work on its own quality bridges.
It was said by Minister of Public Works and Public Housing (PUPR) Basuki Hadimuljono in his written statement, "I ask the Directorate General of Highways and Head of Balitbang for the future of long bridge construction can be designed to be implemented with our own resources so it does not need to import. With this policy will encourage innovation so we can compete, "Sunday (3/12).
The two main bridge spans are made in Surabaya and one of them has been sent to Jayapura after completion on 17 October.
While the second main span, has finished construction of the construction and planned to be sent two weeks later.
The minister who attended the school in Jayapura added that the construction of the bridge could move the national steel industry as well as to provide employment of experts and construction workers in Indonesia.
According to him, currently only PT PAL Indonesia who can work on the main span of the bridge because memeiliki completeness of facilities and many experts are adequate. Jayapura city which is known to be prone to earthquake to make its work done by PT PAL Indonesia for failure of construction can be avoided.
"Welding is not kidding because it affects the power. Not all have complete facilities. Currently it can not be done in Papua because the facility is not yet available, "said Basuki.
Holtekamp Hamadi Bridge in addition will become one of the tourism icon of Jayapura City also has strategic value, namely overcoming the density of urban areas, settlements and economic activities within the city of Jayapura.
The bridge will trim the distance up to 17 kilometers between Jayapura Selatan District to Muara Tami District where PLBN (Pos Cross Country Channel) RI-PNG Skow is only 60 minutes, before it takes 2.5 hours trip.